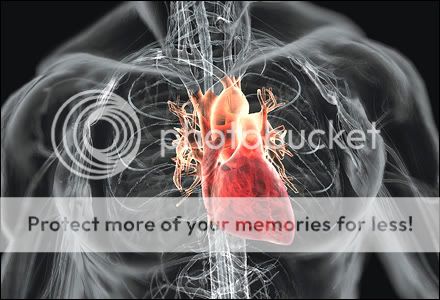 I have a tattoo of you in my heart-
no one else can see it,
but it's right there on the inside.
If I concentrate, I can almost feel it:
A peculiar raised rawness,
like a cattle brand might leave;
the nerves all burnt and exposed,
as if singed by a sadistic cigarette wielder.


Funny thing is, I don't remember signing up for a tattoo
Though I do recall a lot of pain, one night;
remember thinking, I wasn't going to make it
through till the sunrise;
doesn't the worst pain always come
in the blackness before dawn,
and I was surprised to find
I'd survived the worst of it.
But now that I have your sign inside of me,
the bar code of independence is void,

as if my soul had been sold;
and nobody ever comes around me now-
how useless can one human being become,
and still go on existing?


I think of it now as a kind of failed science experiment;
for even lab animals are painlessly destroyed,
when their usefulness has reached an end.
But human beings must suffer through
to the very end, of their religion's required martyrdom-

And you are so heartless, my faith of one.